These one-time awards of $1,000 were chosen by an independent selection committee comprised of Boston area educators.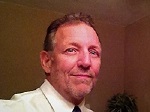 It is with great pleasure that I announce the recipients of the Joseph P. Considine Branch No. 34 Scholarship Program for the 2017-2018 academic year:
Abigail McCarthy; daughter of Stephen McCarthy (Waltham).

Sheila Joyce; daughter of Thomas Joyce (Watertown).

Michael Kelly; son of Daniel Kelly (Lexington).

Maria Santoro; daughter of John Santoro (Woburn).

Jack Zulon; son of Thomas Zulon (Dorchester Center).

Darria Goodwin; daughter of Brian Goodwin (Brookline).
The members of NALC Boston, Branch #34 have been providing such financial assistance to our deserving sons' and daughter's for nearly forty-years, and it remains extremely rewarding to recognize a worthy young men and woman such as these individuals.
Congratulations and best wishes in all of their future endeavors.