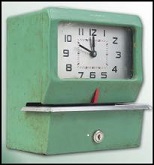 The Assistant Deputy Inspector General for Investigations of the USPS' Office of Inspector General (OIG) appears to have punted Congressmen Mike Capuano and Stephen Lynch's written request for a review of the facts into the ongoing investigation of employee time card manipulation at the Chelsea Incoming Mail Center (IMC) and beyond.
In a letter dated September 5, 2017, Assistant Deputy Inspector General for Investigations David Montoya wrote that they have reviewed the allegations and discovered that the issues raise were 'currently being investigated by union officials and the U.S. Postal Service Labor Relations' and that 'Any fraud, waste, abuse, or mismanagement discovered during the investigation would be reported to the OIG for further review'.
While I am disappointed that the Office of Inspector General has chosen to defer any independent inquiry on their part into the massive and long term fraud and mismanagement that took place in the IMC and elsewhere until after we complete our grievance investigation, I am really not surprised.
The OIG's response comes after Congressmen Lynch and Capuano, at the request of Branch #34, wrote the Acting Inspector General in mid-August to bring to their attention the serious allegations of unauthorized manipulation of work hours at the Chelsea facility.
Despite this decision, our Stewards in Chelsea will continue the painstaking task of pouring over thousands of pages of TACS reports in preparation of, and anticipation of moving this grievance forward towards a just resolution for our Members.
As stated previously, all Members should keep track of their time and work hours.
Also, continue to stay informed by checking our website for any additional information and guidance.