If you happen to be not working Friday, July 13th around noon, consider joining
the Mass. AFL-CIO and the Boston Building Trades Union in support of the
Tufts Medical Center nurses who are currently locked out following their one-day strike.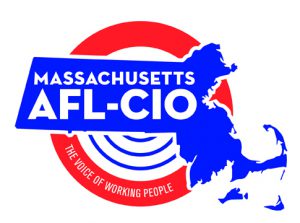 Tufts nurses began an historic one-day strike Wednesday morning as Tufts management failed to agree to a fair settlement that ensures patients have the highly skilled nursing care they deserve. The strike – the first by nurses in Boston in 30 years and largest nurses' strike in Massachusetts history – ended at 6:59 a.m. on July 13. Tufts management then began locking out nurses following the 24-hour strike for an additional four days, bringing in mercenary replacement nurses who do not know Tufts patients, staff, the hospital or community.
Please make every effort to come out and support the nurses at Tufts by joining the Boston Building Trades Council for a rally and march in support of Tufts RN's.
When:

Friday, July 14 at 11:30am
Where:

Starts at Eliot Norton Park at 330 Tremont St. in Boston and ends at Tufts Medical Center at 800 Washington St. in Boston
There will also be opportunities to march with the nurses anytime between now and Monday July 17th at 7am at 800 Washington St. in Boston.